Meet the nurse forging a better field for healthcare providers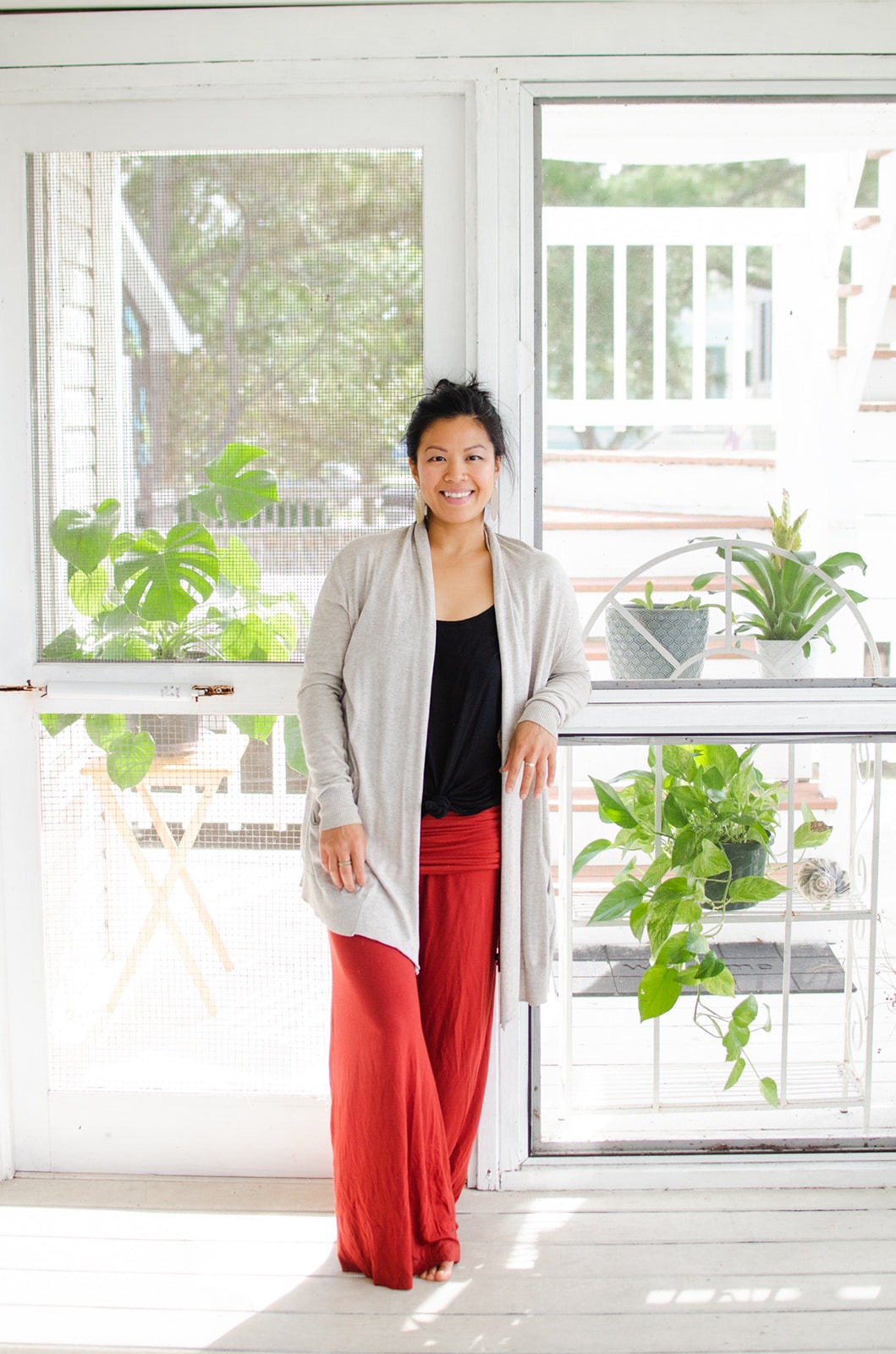 Inner Banks - Meet the nurse forging a better field for healthcare providers
Maggie Miles - Correspondent
In 2019, Jennifer Yang was a traveling nurse, going around the country in an R.V. with her partner Tim – when the van broke down in Arizona.
This event, Yang credits as the reason that the couple ended up on the Outer Banks. She was burnt out from travel nursing and ready to settle down; he wanted to be in a place where they could kiteboard, a hobby that they recently picked up and become passionate about. They also had their eyes on the East Coast, close to Tim's family. The Outer Banks seemed like the perfect fit.
"So, we sold the R.V., packed up everything we had and just showed up here," Yang says.
They found a house, and Yang started looking for a job. That, as most readers will predict, was not such an easy task. Her background was in behavioral health nursing. Originally from Portland, OR, she had traveled through California, Nevada and Oregon working in all kinds of psych units, psych emergency rooms, lockdown units, adult in-patient units and long-term residential psych units for children and adolescents. On the Outer Banks, there aren't many options for these types of jobs.
The go-to solution would have been to just take any job, but she didn't want to do that. She wanted to create a career that she really loved. After some digging, she found something called nurse coaching.
As a board-certified nurse coach, she could start her own practice, operating under her nursing license. It would allow her to offer health, wellness and life coaching, while leveraging her expertise and knowledge as a nurse. THis revelation came at a time Yang had been craving more connection – more time with her patients.
"I think that's the coolest thing about the way I practice nursing now ... I'm not looking at someone as just their physical ailment or their diagnosis; I'm including their whole being," Yang says. "Because people are more than just their physical health. They are intellectual, they have desires, they have needs, they are mental/emotional/spiritual people. I feel like as nurses we don't really get to know that side of them because they're patients who we are treating the physical ailment for."
Now, she gets to spend 60-120 minutes with each patient. Learning anything and everything about them. Unfortunately, according to Yang, a lot of nursing jobs aren't set up that way. It can be very temp-oriented – come into the room, give meds, barely get time to speak to the person. And according to Yang, their doctor might have the answer, but even the doctors don't have time to sit down and really get to know the patient in that way.
"I wanted to connect with people on a deeper level and hear their stories and understand them," says Yang. "Because throughout my shifts, I have many patients and many tasks to complete and not a lot of time to have one on one deep conversations with them. That's not the kind of nursing that I wanted to do, and a lot of nurses feel this way too."
In fact, though she sees all kinds of clients for health and life coaching, this is Yang's specialty – helping burnt-out nurses who want to step away from the bedside. She offers support and counsel as they determine what they are passionate about.
"That's my favorite thing to do - talk career coaching with nurses, because I was in their exact same shoes two years ago when I moved to the Outer Banks," she says.
She could have switched careers completely, but she knew there had to be another way.
"I wanted to find my passion in the field again and still be a nurse because we worked so hard," Yang says. "Nurses work so hard to get to this point in their lives, and in their careers where they do the schooling, and then they graduate, pass the boards and get a job."
According to her, nurses push themselves to the limit to get a job, but the accumulated lack of self care in such a demanding field leaves them burnt out. Many nurses work long hours and expend most of their emotional energy caring for vulnerable people. When they get home from their long shifts, they have no time left for themselve, not to mention if they have families to care for after spending all day caring for other people.
"A lot of nurses are definitely reevaluating, 'Is this what I really want to do for the next 20-30 years before I retire?' Especially women in their 20s, 40 more years is a long time to keep living that way. So lots of nurses are reevaluating the way they want to work, and I get to help them explore what it is that they really want," says Yang.
And burn-out isn't just just mutually exclusive to nurses. It's something we all experience, and on the Outer Banks, especially during the summer season. Whether you are a restaurant employee, in hospitality or a visitor who is dreading going back home to a busy work schedule, Yang offers a few tips to ease the burn-out and find some time for yourself.
Jen's tips for reducing burn-out
It's okay to say no. Don't feel like you are obligated to take extra shifts.
Know your limits. Take time to decompress after a shift. That could mean spending time in your car after your shift ends, debriefing with yourself for 10-15 minutes because that may be the first time you've had for yourself. Listen to a guided meditation, journal everything that you wanted to say or express during your shift instead of bringing it home, because your home should be your sanctuary.
Be intentional with your time outside of work - do what you want, do something good for yourself. That doesn't mean doing your chores but actually treating yourself to something.
Spend more time outside where you can get Vitamin D and fresh air. Take a walk at a place like the beach, Nags Head Woods or Jockey's Ridge, go for a cold plunge, go for a paddle, do some outdoor yoga.
Nutrition is huge. Nourish yourself with foods like fresh fruits and vegetables.
Practice mindfulness. Mindfulness can be something as simple as going on a walk and observing your surroundings. A lot of times when people think of mindfulness they think of sitting in the same place and meditating for a long period of time, but it can take form in many different ways, and walking is a good one.
As published in COAST.